- Rapid Prototyping -
Prototyping is a very important step in the design phases, represents a moment of aesthetic and functional verification of the object studied. Flowservice is able to implement different solutions ranging from a simple 3D representation of the working prototype to a small production.
Objet 3D Printing

Objet 3D Printing Systems produce models with exceptionally fine details and smooth surfaces.
Objet's FullCure Materials family of proprietary acrylic-based photopolymer materials enables Objet users to create highly accurate, finely detailed 3D  models and parts for a wide range of Rapid Prototyping applications.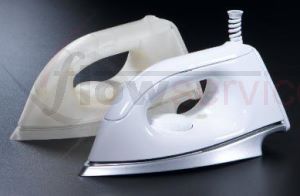 The wide variety of resins within the FullCure resins family, including transparent, colored, opaque, flexible and rigid properties, enables models that meet a wide range of fit, form, function and "feel" requirements. FullCure Support material, used in combination with any FullCure Model material enables models with an unlimited array of complex geometries, including overhangs and undercuts.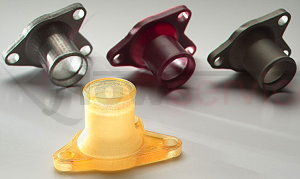 FullCure materials are based on Objet's PolyJet™ technology, which produces fully cured models that can be handled immediately after being built. This is a unique advantage over other RP technologies and materials, which all require lengthy post processing.